RISE Services, Inc. provides services to people with intellectual and developmental disabilities, helping them live their best lives. Our goal is to support the whole person, adapting and catering the support we offer to the specific needs of every individual and family we serve.
Contact Us
OUR IN-HOME CARE DESIGN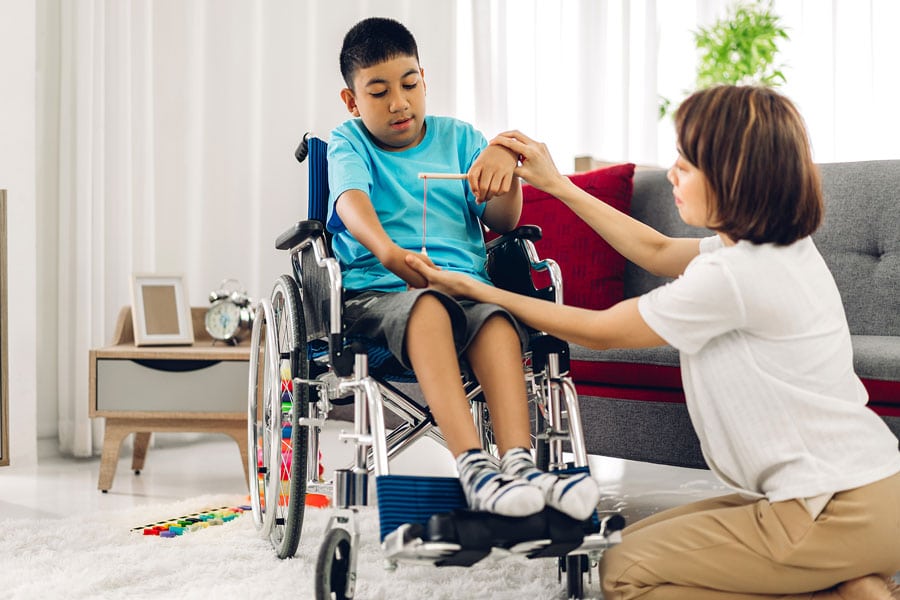 Our in-home care services provide support to children, adults, and their families to ensure health and safety, as well as maximize the independence and autonomy of those we serve. We offer services both in the home and in the community by using our skilled Direct Support Professionals (DSPs). Our intent is to ensure that the individuals we serve are valuable members of their community.
MORE ON OUR IN-HOME SERVICES
RISE believes that all individuals should have the opportunity to live in a family setting, regardless of the complexity of their needs. Our in-home service model focuses on individualized care for adults and children along with the preservation of their families.
We provide services that address the specific preferences and needs of each individual. Our goal is to provide the support the individual needs to live healthy, meaningful lives with their families. These services are designed to work in collaboration with the individual's support team and to follow his/her Individual Support Plan. We offer both attendant care and respite services.
At RISE, we provide behavior services to children and adults who are in need of strategies to help minimize and/or prevent challenging behaviors. Our behavior professionals conduct a Functional Behavior Assessment to gather information and establish hypotheses around the function of the individual's challenging behavior. After completing the assessment, the behavior professional will write a Positive Behavior Support Plan that includes proactive steps and strategies. This plan provides a holistic approach with person-centered information and evidence-based practices.
Our Behavior Professional Services are founded on the Positive Behavior Support theory. This evidence-based theory uses the least intrusive interventions possible and assists individuals in adopting positive behaviors. It prioritizes utilizing a person-centered approach that will result in positive changes through collaborative support.
Our Direct Support Professionals (DSPs) are essential workers who support people with intellectual and developmental disabilities. They are the backbone of our agency. Our DSPs assist the individuals they support, helping them integrate into their community and live their highest quality life. We highly value their contribution, as the work of a DSP is critically important to the lives of people with disabilities.
DSPs offer our clients 1-on-1 support for things like skills training, mentoring, advocacy, cooking, cleaning, medication assistance, and transportation.
DSPs receive quality training that includes over 40 hours of preservice education on the following: Oregon Intervention Systems (OIS), CPR/First Aid, and other valuable training.
Our Case Coordinators provide our DSPs with supervision, scheduling, and ongoing coaching, and they check-in with their families monthly.
RISE offers ongoing training to our DSPs, ensuring our clients are receiving the highest quality services.